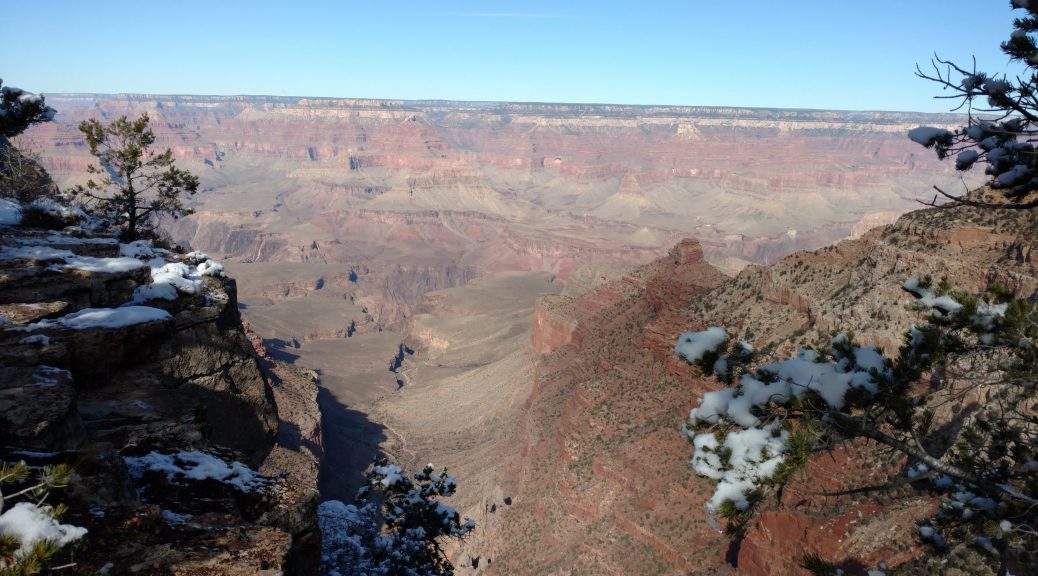 Biking @ the Grand Canyon
This weekend, we decided to brave the cold temperatures (low 14/ high 42) and head up to the Grand Canyon for some camping and adventuring. We found some dispersed camping in Tusayan off of Forest Service Rd 302. The camping here is PERFECT! Each site has a fire ring ready for an awesome camp fire, snow covered space and pine trees galore. This area is impeccably serene, inspiring and invigorating. We sat around the fire for a couple hours, eating snacks, laughing and watching the stars, hoping to see something of the Unicorn Meteor Shower. We were lucky enough to see a few shoot through the sky before the temperatures started getting a bit too frosty for us, lol. Side note: there are no facilities here so make sure to bring TP, water and other essentials. After we were done with the fire, we spread out a bunch of blankets, sleeping bags and pillows in the back our trailblazer, so as to make sure our little one stayed warm, and we all slept well.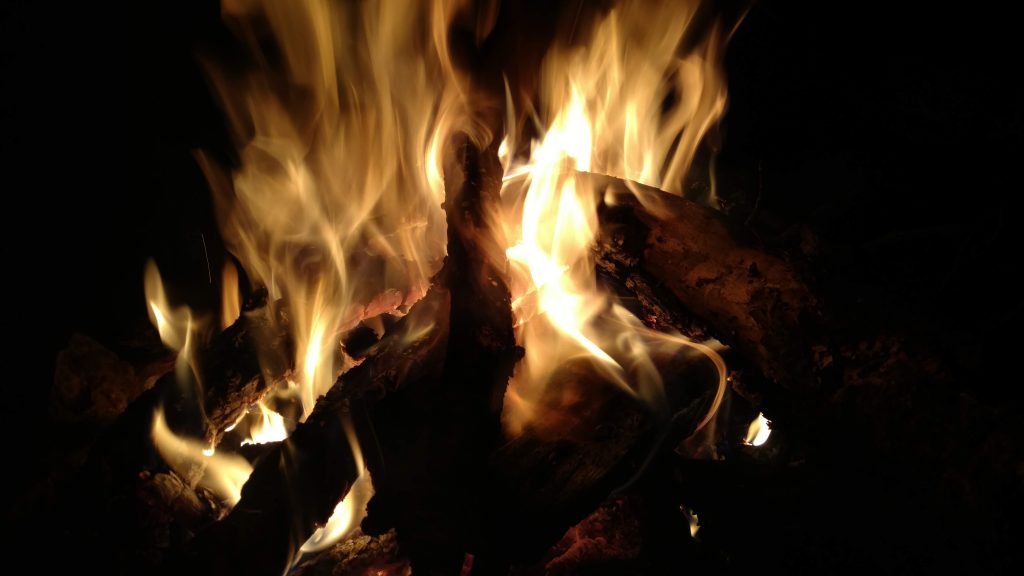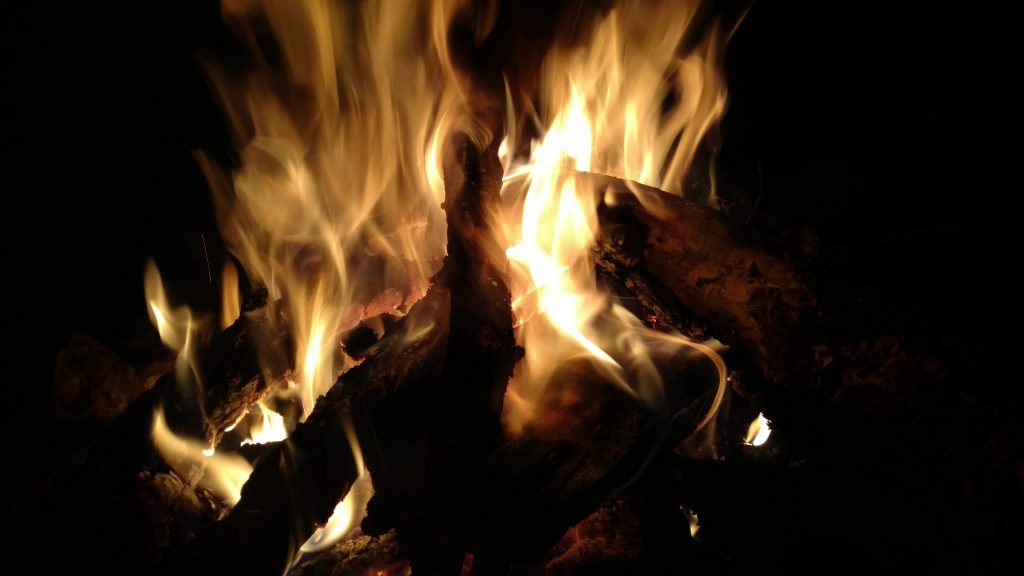 The next morning, everything was far too wet for our morning campfire, so we headed out and entered the Grand Canyon for some fun. We entered in from the South Entrance and drove over to the Visitor Center. We walked through their museum because the Grand Canyon is celebrating 100 years! We checked out the book store and had some nice chats about the park with some of the rangers. After that, we decided to get on one of the shuttles just for kicks. We went to the marketplace, bought Max a Grand Canyon hoodie because her last growth spurt was a big one and her coat was a little smaller than I would have liked for a bike ride in those temperatures. After she donned her new hoodie, we decided it was time to return back to our bikes and head out for a bike ride. Our initial intent, was to ride Desert View but decided against it due to the icy roads. Once we grabbed our bikes, we headed East on the Kaibab Trail (B-E-A-UTIFUL!!) before turning around, heading back west to the marketplace and village, then back to the Visitor Center. It was a super fun ride with AMAZING views! The whole time we were on our bikes, we were telling jokes, laughing and smiling! How could life get any better?!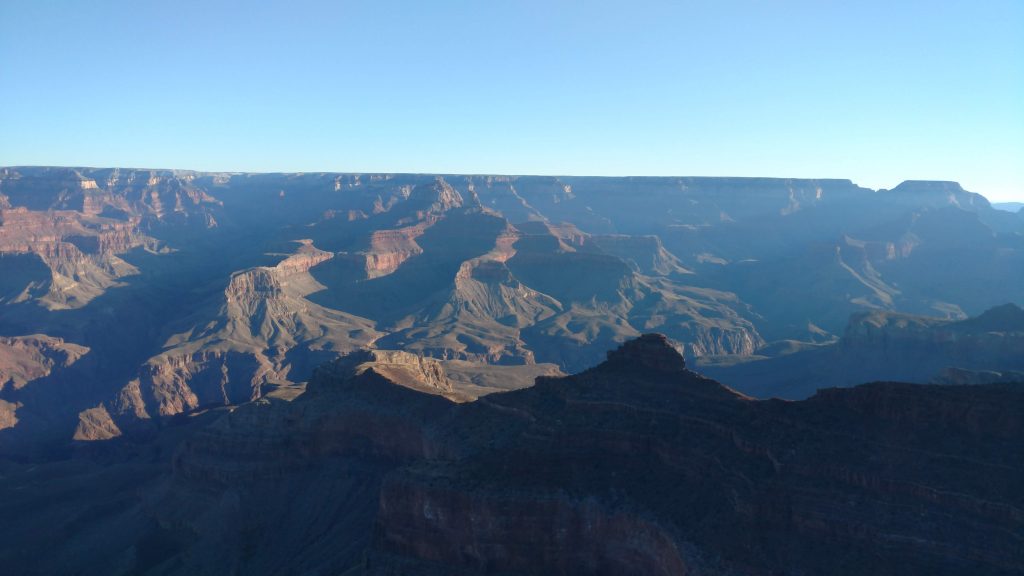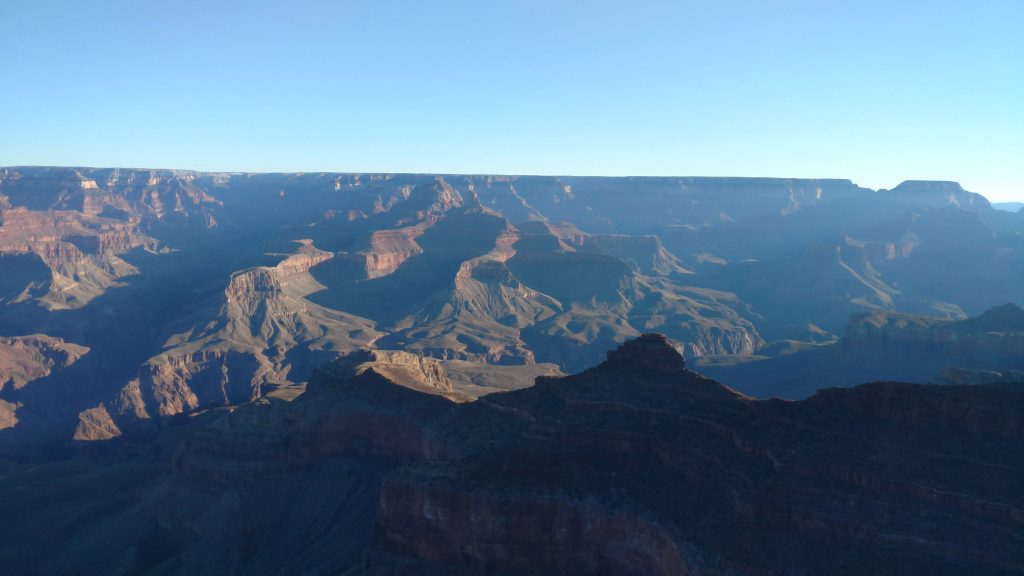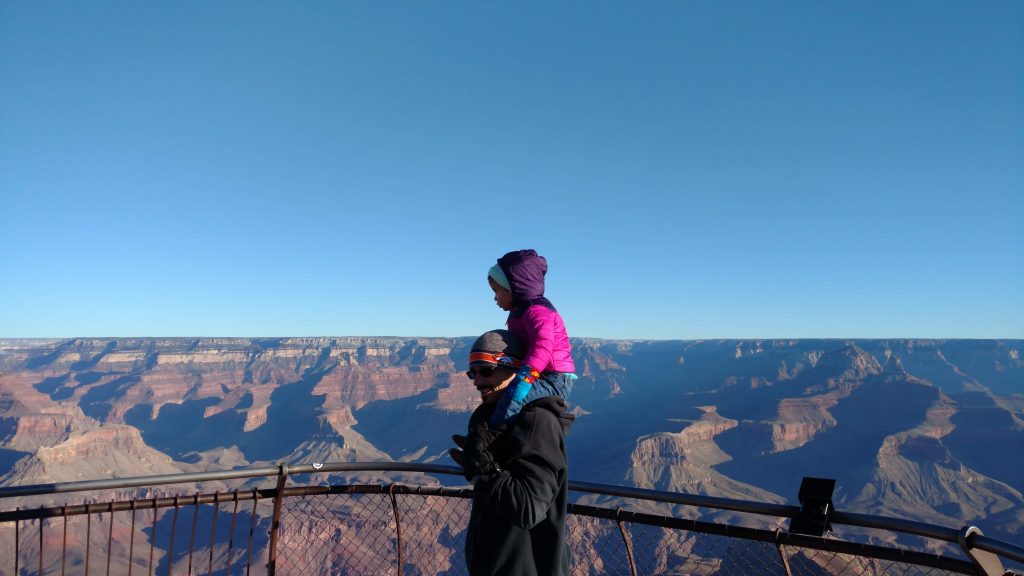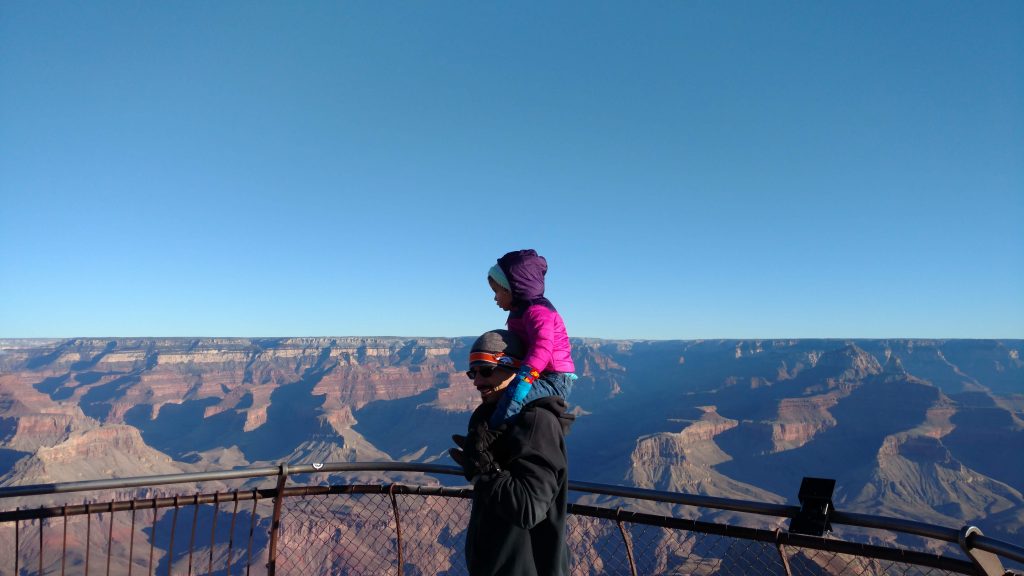 Max fell out 10 minutes into the ride so she napped during our ride but she had a blast before and after. I would totally tell any family, who is into having fun and adventuring, to check out this ride. It's super short (less than 8 miles) with some of the most SPECTACULAR views! It's amazing how inspiring and refreshing it is, standing on the rim with a bike and the canyon in front of you… I am in awe at this marvelous wonder and am super thankful to have been able to enjoy and appreciate it from this perspective! What a fun way to spend the weekend with my family! <3