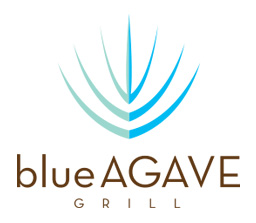 Blue Agave – 16th Street Mall
Blue Agave – 16th Street Mall
Friday, Josh and I went with some friends and family to the soft opening for the Blue Agave in Downtown Denver on 16th street. It is located next to the Cheesecake Factory at the 16th Street Mall in LoDo.
The Blue Agave is a contemporary southwestern grill that operates out of a scratch kitchen. They currently have two locations: one in Fort Collins  and another in Downtown Denver. Josh and I have been to the location in Fort Collins, and LOVED it, so checking out their downtown location was a treat. Their menu for both locations offers several Gluten Free items, Guacamole made to order, a large Tequila selection, Sangria made in-house, thirteen different kinds of Margaritas and a beautiful and classy atmosphere. The servers are top-notch and strive to provide their patrons with the BEST experience. They have Happy Hour Specials Monday through Friday and a Weekend Brunch Menu.
Happy Hour Specials Include:
– Monday thru Friday 3pm to 6pm
– $1.50 off all Margaritas
– $1.00 off all Beer
– $2.00 off all Wine and Spirits
Brunch Menu Includes:
Saturdays and Sundays from 10am-2pm
With BOTTOMLESS mimosas and house-infused Bloody Mary's
We had the pleasure of having Abbie (Abbey?) as our server and she was absolutely incredible. None of our drinks were empty before we had a fresh drink or a refill. The entire server team was on-pointe and helped each other take care of all the tables by emptying plates, refilling drinks, and checking on us to see if we needed anything else. When a restaurant focuses on teamwork and not individual success, a restaurant's organized chaos flows so much more smoothly. Flowing smoothly offers the restaurant the opportunity to take care of its patrons as well as its servers. When the servers are stressed, the patrons don't enjoy the experience as much… however, when the servers are happy, they take better care of the patrons, who in turn, take better care of the servers.
I ordered their Muy Macho Margarita which is made with their Jalepeńo-infused Tequila, cucumbers, lime and salt on the rim… OMG that is a tasty Margarita! It's only spicy in the beginning, with a flavorful spice that does not linger on the tongue, and finishes with a fresh and crisp aftertaste, thanks to the cucumbers. I believe I had three and enjoyed every last drop. We started off with their Lobster Street Tacos appetizer and then ordered the Pan Seared Sea Scallops and the Lobster Mac and Cheese. The street tacos are absolutely incredible and didn't last 5 seconds. They are artfully presented and taste DELICIOUS! The combination of flavors compliment each other and leave you wanting more. Josh ordered the Lobster Mac and Cheese, which is his favorite on the menu. I ordered the Pan Seared Sea Scallops and was absolutely amazed. The Lobster Mac and Cheese is not your ordinary entree in the fact that you don't normally witness seafood, dairy and pasta generally combined. The chef at the Blue Agave masterfully made this a local favorite. The Pan Seared Sea Scallops had the PERFECT texture and were served with their new signature Goat Cheese Chipotle Mashed Potatoes. The mashed potatoes had a creamy texture with robust flavor that did not need anything extra. For dessert, we ordered the Caramel Blondie Brownie with Ice Cream. WOW… The crispy outer shell gives way to a moist, decadent blonde brownie and the ice cream on top solidified this as Josh's new favorite dessert.
All in all, our experience was fantastic and we would totally recommend checking it out, enjoying a meal, then meandering along the 16th Street mall for a nice & chill evening. Bon Appétit!!