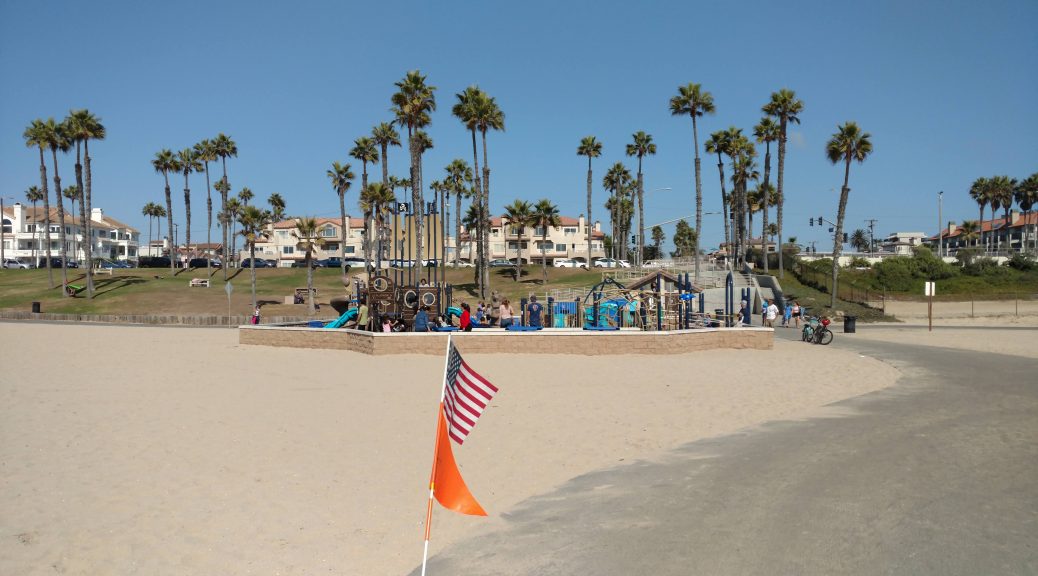 Pacific Coast Highway Bike Trip – Day 5
Pacific Coast Highway Bike Trip – Day 5
Long Beach to Dana Point
Distance – 38.25 Miles
Elevation Gain – 1193 ft
Average Speed – 9.3 mph
Duration – 4:07:31
Day 5 was another successful endeavor! We began our day at another bike shop, for equipment solutions, and a park! Max had a blast enjoying yet another playground while we were at the bike shop. We had some serious ground to cover today, as well as our highest elevation climb of the trip. We made a couple of other stops for restrooms, snacks and such, and the playground on Huntington Beach.
Most stops were pretty short so that we can make our destination before dark. Once we neared Dana Point, the traffic began to feel congested and rushed. Someone rolled down their window and suggested we go one street up for a bike lane and way less traffic (THANK YOU!). So we did! We ended up climbing an additional 300 feet in elevation with the new route but we were very pleased with the few cars we came across. It was the perfect trade-off.
In the end, we made it safe and sound! We arrived in Dana Point and decided that we would take the next day as a rest day before returning to Santa Barbara.
Day 5 = SUCCESS