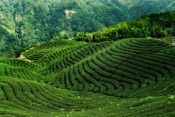 Secrets to Dynamic Living
Secrets to Dynamic Living
The secrets to dynamic living are simply the ability to overcome limitations, the forethought to develop spiritual and mental power, and the ambition to attain mastery in life.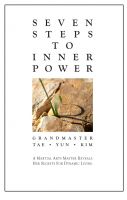 I recently read a book titled, "Seven Steps to Inner Power" and I will be sharing an excerpt from one of the chapters. The author, Grandmaster Tae Yun Kim, is one of the highest ranking martial artists in the world and the first Korean Female Master. She gracefully and eloquently guides the reader through techniques of visualization, concentration and meditation in order to harness inner strength and experience a deeper sense of joy, peace and purpose.
The book begins with her story, the controversy she endured and how she came to be the first female master. She asks the reader, "Who are you?" and begs the reader to ask the question of him/herself… "Who am I?" The reasoning behind this initial question is to begin a journey of self exploration for, if we do not know who we are, how can we know what we are capable of achieving?
The excerpt I will be sharing is titled, "Six Silent Master Images." I truly appreciated her positive attitude and her regard for a practical understanding of the self. I hope you all enjoy 🙂
"YOU ARE ONE OF A KIND"

Your Silent Master is your Real Self, your original Self.

It expresses Itself through your thinking, through true Ideas and Thoughts in your mind.

It is your eternal Selfhood that exists apart from your brain (which is a sensory processor only) and the personality traits imposed on you from your environment.

"YOU AND THE LIFE FORCE ARE ONE"

Your Silent Master Consciousness was born out of the infinite Life Force creating and animating the Universe.

You exist as a part of the Universe; therefore, It is the Life Force creating and animating you.

It is the power that beats your heart.

Because you are this Consciousness, whatever qualities the Life Force possesses, you possess also.

"YOUR THOUGHTS CREATE REALITY"

Your Silent Master Consciousness knows Itself to be immaterial in substance, but it also takes form (manifests) as your physical body and the material world around you.

Thus, you may describe yourself as being both immaterial (spiritual) and material (physical) at the same time.

"YOU ARE CREATIVE ENERGY"

Your Silent Master knows Itself as the Source of mental, emotional and material Energy – your Energy, which you are free to utilize and control in creating what you desire.

Therefore, you are a Co-Creator, cooperating with the Life Force of the Universe to shape yourself and the world around you.

"YOU HAVE THE POWER TO FULFILL YOUR DREAMS"

Your Silent Master is completely aware, infinitely Intelligent and ready to give you all the insight, information and direction you need to fulfill your dreams, ambitions and goals.

In fact, this Consciousness is the Source of all your true desires.

"YOU ARE COMPLETE, PEACEFUL AND FULFILLED"

Your Silent Master expresses completeness, fulfillment, harmony, peace, joy and love, and imparts these qualities to everything it creates.
The author then goes on to explain why it is named the Silent Master… she emphasizes that, "it takes effort to listen to that which is silent."
Read her words, understand her thoughts and take into consideration the meaning she is conveying. The book is a quick read but thoroughly inspiring and enlightening. She embodies true leadership and greatness by constantly endeavoring to achieve excellence.
Seven Steps to Inner Power
by Grandmaster Tae Yun Kim