Comprehensive Treatment for Whiplash & Traumatic Brain Injury: Working Together for Optimum Recovery
Comprehensive Treatment for Whiplash & Traumatic Brain Injury: Working Together for Optimum Recovery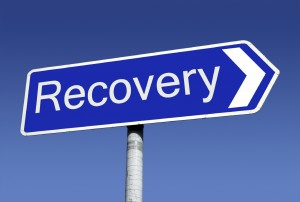 Whiplash & Traumatic Brain Injury
A study, published in the July 2010 issue of the journal Brain Injury, examined MRI scans of 1200 neck pain patients and found that those suffering from whiplash were more likely to have anatomical changes to the brain resulting in brain injury. Preliminary findings showed that brain injury occurred in 23% of the whiplash cases studied.
With state of the art digital motion-ray technology, on-site physical therapists, massage therapists and quality chiropractic care, Colorado Whiplash Injury Center is the place to go for treatment of whiplash injury.
Carmel Brain Centers offers treatment for a myriad of neuro-motor and cognitive issues including traumatic brain injury caused by whiplash. Our clinic conducts baseline testing for whiplash-induced traumatic brain injury, and specializes in TBI recovery.
What is Traumatic Brain Injury? (TBI)
Traumatic Brain Injury occurs when an external mechanical force causes brain dysfunction, generally resulting from a violent blow or jolt to the head or body. Mild TBI may cause temporary dysfunction of brain cells; more serious TBI may result in bruising, torn tissues, bleeding and other physical damage to the brain that will result in long-term complications or death. (Mayo Clinic)
Trauma sustained in motor vehicle collisions is the single most common cause of both fatal and mild brain injuries, causing 67% of all cases. Mild traumatic brain injury can be sustained in motor vehicle collisions at speeds as low as 15 mph.
If involved in a motor vehicle collision, it is quite likely the victim has sustained some form of traumatic brain injury.
Symptoms of TBI include, but are not limited to:
Being dazed, confused or disoriented;
Loss of consciousness for a few seconds;
Memory or concentration problems;
Persistent headache;
Nausea or vomiting;
Loss of coordination and/or balance;
Mood changes or mood swings;
Agitation, combativeness or other unusual behavior;
Feeling depressed or anxious;
Difficulty sleeping or inability to awaken from sleep;
Sensitivity to light and/or sound;
Slurred speech;
Convulsions or seizures;
Sensory problems such as blurred vision, ringing in the ears or a bad taste in the mouth;
Change in nursing/eating habits in children;
Dilation of one or both pupils of the eyes.
Each year there are about 3 million whiplash injuries in the United States. Head restraints are the single most important protection against whiplash, yet 80% of drivers do not properly adjust their head restraints.
If you have experienced whiplash, you have suffered a traumatic brain injury. Colorado Whiplash Injury Center and Carmel Brain Centers have joined forces because we share a common goal; We want to help people, who are suffering from whiplash and traumatic brain injury, achieve optimum recovery.
Our clinics work together to treat these life-altering injuries by offering the best in both physical and cognitive treatment programs.
Working together, we treat the whole person in our journey to achieve optimum recovery.
Dr. Allan German of Colorado Whiplash Injury Center and Carmel Brain Centers invite you to call either office with any questions or drop in for a visit.
Colorado Whiplash Injury Center
7075 Campus Drive
Suite 102
Colorado Springs, CO 80920
719-265-1752
Carmel Brain Centers
4740 Flintridge Drive
Suite 220
Colorado Springs, CO 80918
719-375-1788